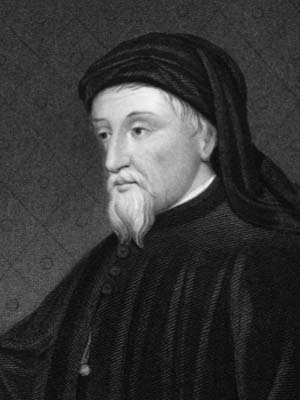 Thomas Malory is geboren ca. 1405 en overleden op 14 maart 1471. Waarschijnlijk is hij geridderd in 1442 en in 1445 werd hij lid van het parlement, waar hij twee keer voor gekozen is. Hij is meerdere malen veroordeeld, ook omdat hij geen partij wilde kiezen in de 'War of the Roses'. Een deel van Le Morte D'Arthur is geschreven terwijl hij gevangen zat.
Hieronder het artikel uit Chambers's cyclopædia of English Literature uit 1886 over Sir Thomas Malory.
A compilation of some of the most popular of the romances relating to King Arthur was printed by Caxton in 1485. In a preface to the work, Caxton states that SIR THOMAS MALORY took it out of certain books in French, and reduced it into English. Malory himself states that he finished his task in the ninth year of King Edward IV. (1469). The title of the work, as given by Caxton is The Byrth, Lyfe, and Acts of Kyng Arthur, of his noble Knyghtes of the Rounde Table, &c. A reprint of the work, with introduction and notes by Southey, was published in 1817, and a popular edition, revised for modern use by Sir Edward Strachey, in 1868. The style of Malory's translation is free and spirited, shewing a greater command of English than any of his predecessors.
The death of Sir Lancelot
Then Sir Lancelot, ever after, eat but little meat, nor drank, but continually mourned until he was dead; and then he sickened more and more, and dried and dwindled away. For the bishop, nor none of his fellows, might not make him to eat, and little he drank, that he was soon waxed shorter by a cubit than he was, that the people could not know him. For evermore day and night he prayed (taking no rest), but needfully as nature required; sometimes he slumbered a broken sleep' and always he was lying grovelling upon King Arthur's and Queen Guenever's tomb; and there was no comfort that the bishop, nor Sir Bors, not none of all his fellows could make him; it availed nothing.
Oh! ye mighty and pompous lords, winning in the glorious transitory of this unstable life, as in reigning over great realms and mighty great countries, fortified with strong castles and towers, edified with many a rich city; yea also, ye fierce and mighty knights, so valiant in adventurous deeds of arms, behold! behold! see how this mighty conqueror, King Arthur, whom in his human life all the world doubted, yea also the noble Queen Guenever, which sometimes sat in het chair adorned with gold, pearls, and precious stones, now lie full low in obscure foss, or pit, covered with clods of earth and clay!
Behold also this mighty champion, Sir Lancelot, peerless of all knighthood; see now how he lieth grovelling upon the cold mould; nor being as feeble and faint, that sometime was so terrible: how, and in what manner, ought ye to be so desirous of worldly honour so dangerous?
Therefore me thinketh this present book is right necessary often to be read; for in all ye find the most gracious, knightly, and virtuous war, of the most noble knights of the world, whereby they got praising continually; also me seemeth, by the oft reading thereof, ye shall greatly desire to accustom yourself in following of those gracious knightly deeds; that is to say, to dread Gond and to love righteousness, faithfully and courageously to serve your sovereign prince; and, the more that God hath given you the triumphal honour, the meeker ought ye, ever fearing the unstableness of this deceitful world…
And so, within fifteen days, they came to Joyous Guard, and there they laid his corpse in the body of the quire, and sung and read many psalters and prayers over him and about him; and even his visage was laid open and naked, that all folk might behold him. For such was the custom in those days, that all men of worship should so lie with open visage till that they were buried. And right thus as they were at their service there came Sir Ector de Maris, that had sought sever years all England, Scotland, and Wales, seeking his brother Sir Lancelot…
And then Sir Ector threw his shield, his sword, and his helm from him; and when he beheld Sir Lancelot's visage, he fell down in a swoon; and, when he awoke, it were hard for any tongue to tell the doleful compleints that he made for his brother. "Ah, Sir Lancelot," said he "thou wert head of all Christian knights." – "And now, I daresay," said Sir Bors, "that Sir Lancelot, there thou liest, thou wert never matched of none earthly knight's hand. And thou wert the courtliest knight that ever bare shield; and thou wert the truest friend to thy lover that ever bestrode horse; and thou wert the truest lover, of a sinful man, that ever loved woman; and thou wert the kindest man that ever stroke with sword; and thou werd the goodliest person that ever came among press of knights; and thou wert the meekest man, and the gentlest, that ever eat in hall among ladies; and thou wert the sternest knight to thy mortal foe that ever put spear in rest,"